Portal Financial Planning Huddersfield
About Portal Financial Planning
Founded in 2012, Portal Financial Planning Limited drew upon the wealth of experience of both Richard Kaye and Steven Haigh to create a brand new Company in the changing world of Financial Advice. Portal Financial Planning Huddersfield.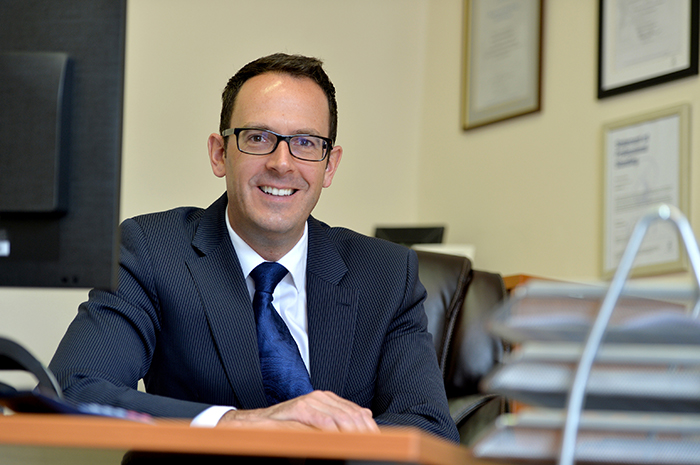 Steven Haigh – Director / Chartered Financial Planner

Steven Haigh has over 20 years' experience of working in Financial Services and has been an Independent Financial adviser for 17 years. Steven specialises in Investing and Retirement Planning. He is based in Huddersfield but serves clients all over Yorkshire and has extensive experience in looking after clients and their families.
Steve achieved 'Chartered' status in 2011. "Chartered status is the pinnacle for the financial planning professional" (Personal Finance Society)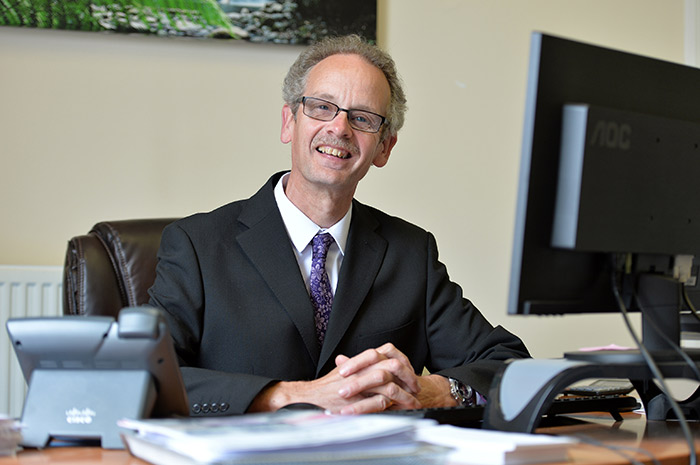 Richard Kaye – Director
Richard has over 30 years' experience in financial services and specialises in Protection and Insurance. Richard is office based, but can sometimes see clients at home. He advises Personal and Corporate Clients throughout Yorkshire.
A simple guide to titles and designations
Qualifications demonstrate knowledge and capability and are an important indicator of professional standing.
The Personal Finance Society (PFS) requires all its members to be qualified at the level appropriate for the advice that they give. Beyond this is actively encourages members to continue their professional development by completing higher qualifications.
PFS members who achieve qualifications are awarded titles and designations. The title and designations granted to members of the PFS are shown below in order of seniority and merit.
An adviser is given designation indicates the level to which he or she is qualified.
Please note that all PFS members are required to comply with a Code of Ethics. They must also satisfy continuing professional development requirements, which involves undertaking specified types of activity to ensure their knowledge is kept up to date and, in turn, that the advice they give is relevant and appropriate.
Portal Financial Planning Huddersfield
TITLE
QUALIFICATION
Chartered Financial Planner
Holds the Advanced Diploma in Financial Planning or equivalent and has a minimum of five years' industry experience. The 'Chartered' title can only be conferred under the auspices of the Privy Council and is designed to indicate professional attainment and commitment.
FPFS
Holds the Advanced Diploma in Financial Planning or equivalent together with further self-selected exams, thereby, meeting the requirement to become a Fellow of the PFS.
APFS
Holds the Advanced Diploma in Financial Planning or equivalent. This develops specialist planning capabilities supporting the provision of a sophisticated and comprehensive approach to financial management.
DipPFS
Holds the Diploma in Financial Planning or equivalent. This develops advanced technical knowledge and understanding across a broad range of key advisory areas as selected by the adviser.
CertPFS
Holds of the Certificate in Financial Planning or equivalent, the minimum level of qualification required [the regulatory requirement] to work as a financial adviser.
†This develops a broad-based understanding of the financial services industry and enables holders to advise on a range of products, including investments, pensions and protection policies (life and health insurance).
Our Service
Financial Planning is a complex subject, setting strategies, deciphering the jargon, knowing how different products work, how products interact with each other and also the long term implications such as taxation and potential changes in legislation.
Our Aim
To provide strategic financial advice. Ours is a personalised service that
adopts a holistic approach by focusing on all aspects of your finances.
We seek to establish long term client relationships and to provide a
straight forward plain English financial planning service. We are focused toward long term client relationships as we believe that this is the most effective way for clients to achieve their financial goals.
Why choose an Independent Financial Advisor?
Being independent means that we can provide the most suitable advice to you based upon the Whole of Market and as such we are not tied to the products of any one Company. Only after discussing your objectives will we research the UK market place on your behalf.
We have a range of adviser charges/fees which we will discuss with you and the first meeting is always without obligation or cost. Please contact us now to see how we can help.
At Portal Financial Planning we believe in:
Independence
Independence in all its forms. Independence of thought, independence from product providers when recommending a product to a client, independence of the individual so that they are not manipulated or controlled by others. Also, striving to help others become financially independent, which in tomorrow's increasingly economically driven world will be the only real guarantee of creating and retaining an independent lifestyle.
Wealth creation
creating and conserving wealth for our clients is one of our primary aims. This goes hand in hand with financial independence.
Honesty
this extends not only to our clients and employees, but also in the transparent way we deal with others.
Simplicity
we design and operate systems that are simple in their concept and delivery. Financial planning should be a good experience, which is easy to understand by the consumer, not a confusing and jargon-filled nightmare. This means using the right method to deliver financial planning, which we believe for the vast majority of people is via face to face impartial and independent advice.
Technology
using it to its maximum advantage, utilising the latest cutting edge software and processes to develop the best solutions for clients needs.
Contact Us today for Independent Financial Planning